Compose Message Screen
To access the Messenger Module go to System>RTA Information>Messenger (SAG).  Then you click on the compose message button, the composer window will be displayed. Click the "TO" button to choose the recipient(s) of the email. All employees in your facility are available as message recipients as well as other facilities.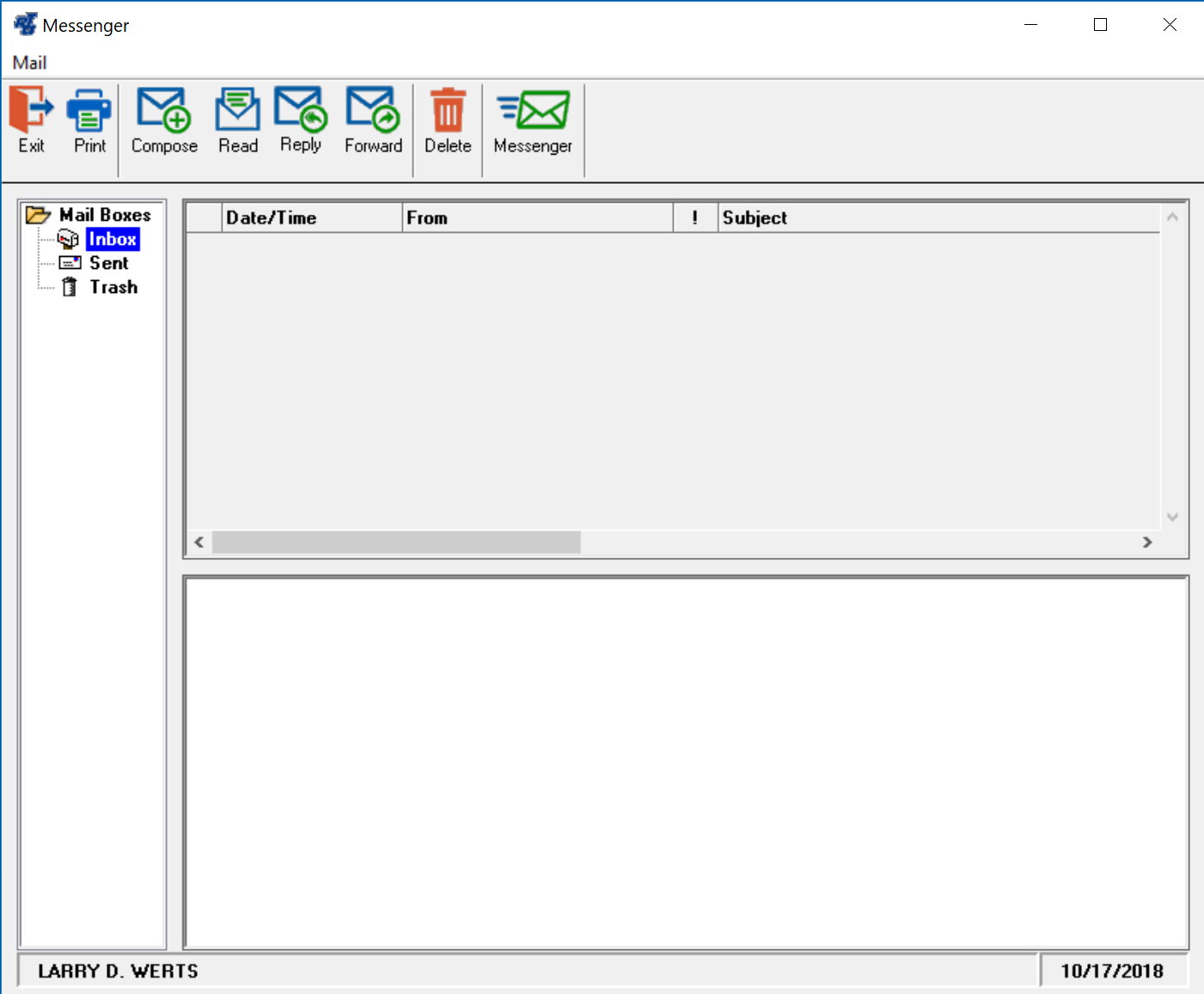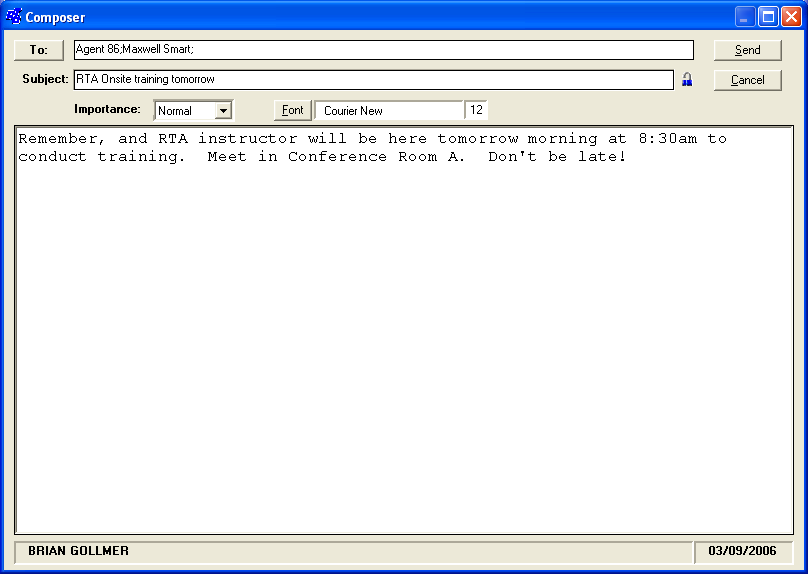 Locking Messages from Deletion
Functionality is consistent with common full-featured email programs with one exception: The Lock Message feature. Click the padlock icon. You will be presented with a calendar. Choose a future date using the calendar. Recipients of this message will not be allowed to delete the message from their inbox until the lock date has passed. Once the message has been sent, the lock date cannot be changed.