Reason Code Repair Summary
 
This report prints total repair order costs and organizes the output by facility, customer and reason code. You will be prompted to select a facility and department range. 
This report will give you the ability to organize and group the work order information into customer and reason code categories. 
Prints the following: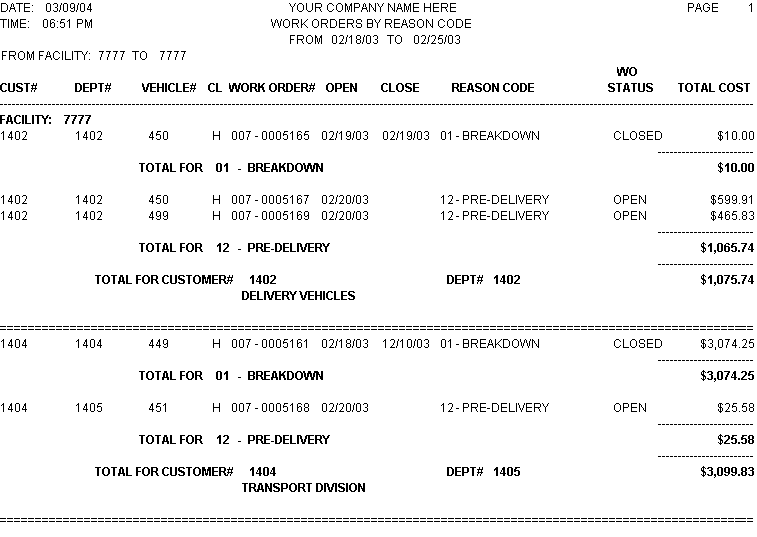 Report is sorted by: Facility, customer, reason code, work order end date and vehicle number 
Grouped by facility
Customer number
Department number
Vehicle number
Vehicle class
Work order number (including work order facility)
Work order create date
Work order end date
Reason code with description
Work order status (open or closed)
Total repair cost for work order (excluding shop supplies and taxes) 
Subtotals by Customer and reason code on total cost. Grand totals on total cost.