Mobile Dashboards
Dashboards are created and configured in the RTA Classic application and provide a quick, at-a-glance view of the fleet to managers and other users of RTA. See Dashboard Utility for more information. RTA Mobile provides a read-only view into the same dashboard metrics available in the full Classic application. This will be the first application to launch when you log into the app.
1. Once in the app, tap the triple bar menu in the top left-hand corner to display more options.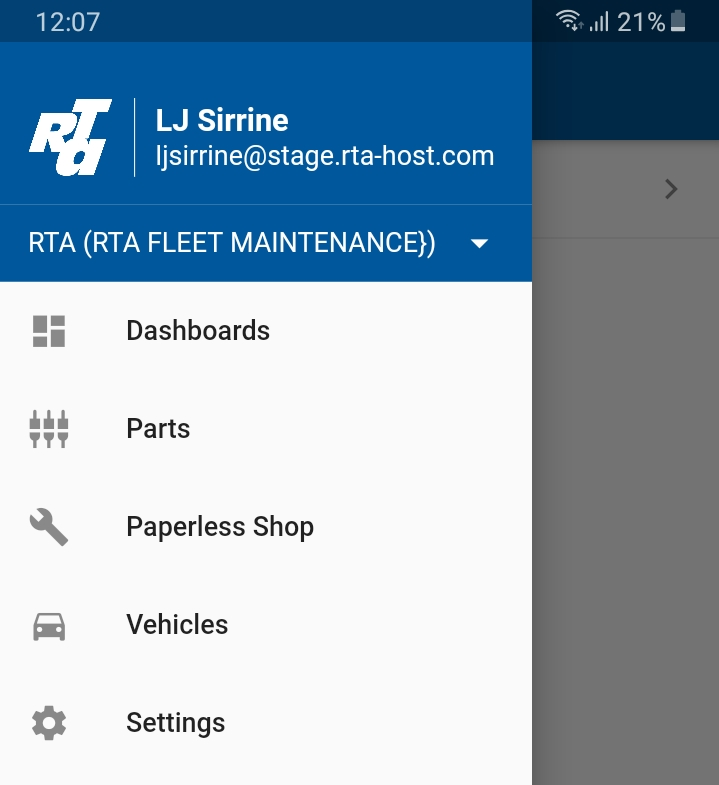 2. If you click on Dashboards, it will display any existing dashboards you have already created in the RTA software.
If you see the image below when you open up dashboards, this is because your profile has not been set up properly. You can still get into the other areas of the mobile app buy your dashboards are not linked. If you want your dashboards to show up, you will have to get with your admin and edit your profile on app.rtafleet.com website.
3. Once your dashboards appear in the app, you can navigate and tap on the dashboard you want to access and it will display the information on your mobile device (Figure 8). If you have not yet created any dashboards in the RTA system, no dashboards will be listed.